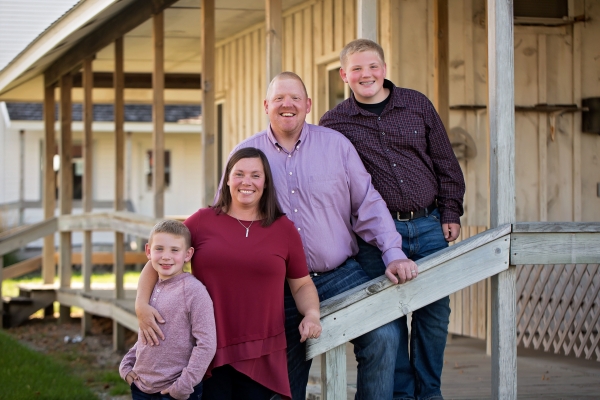 Quilt Keepsake is a custom sewing shop in Latimer, Iowa. At the urging of her kids, Janell Ayres, was convinced in 2010 to share her gift of sewing with others through her wonderful handmade memory quilts. Since those beginnings, she has sewn thousands of quilts for people and has been featured in different publications and websites including Parents Magazine and the Today Show.  In 2022 Janell passed on the CEO and head sewiest position to her daughter Karla Mae Elling.
The QuiltKeepsake Process
At Quilt Keepsake we are always excited to receive your quilt order. Once you place a custom quilt order we will contact you within 48 hours by email or phone to discuss your project. We appreciate any ideas or requests for your quilt and will try to accommodate your wishes. Some things to keep in mind for custom quilt projects are:
Let us know your color preference for the backing and also appliqué letters (if you have chosen to have an appliqué).
For the Baby Clothes quilt items, please tag some of your favorite articles and we will try and do something special with them.
It is important that all clothing items are clean when we receive them. 
Pictures for quilts can be put on a CD or emailed to us.
If you don't see your favorite color or fabric choice such as theme fabric, let us know and we will be happy to try and come up with your request.
As soon as we receive payment and the items you want incorporated into your quilt, please allow 4 – 6 weeks for delivery.  Please check with us near Christmas for turnaround time. 
Each quilt will have a special custom label free of charge, so make sure to let us know what you would like on this label, such as the date the quilt was made, a short note on why it was made, and the person's name it was made for. This could also include a photo. The quilt itself will be machine-quilted using a unique quilt stitch. We will create a finished product just as though it were for a member of our own family. When you receive your quilt, we would love to hear from you.